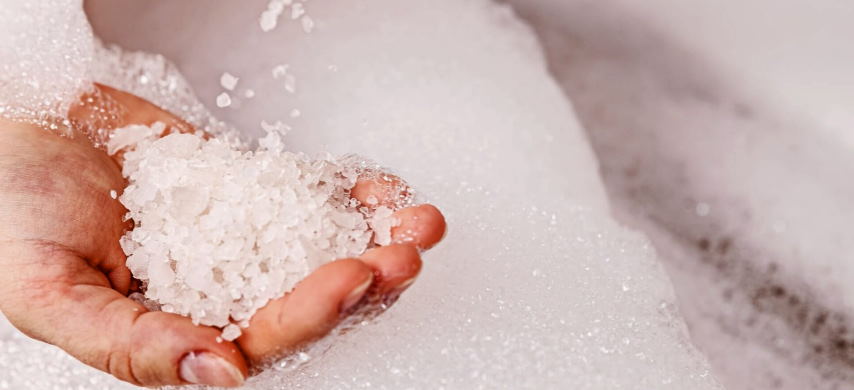 Skin Care Process
Bath with salt or how to get rid of cellulite and skin inflammation at home
Are you feeling self-conscious every time you wear shorts or a swimsuit? Have you ever wondered if there's anything you can do to reduce the appearance of cellulite and skin inflammation at home? Do you want an effective DIY beauty solution that doesn't break the bank? Look no further! Here we discuss how taking baths with salt—yes, salt!—can be a simple yet powerful way to reduce cellulite and improve skin.
Pleasant properties of salt
A bath with special salt can help your blood circulate better, make it easier for your body to use food for energy, and relieve stress, irritability, fatigue, and pain in muscles and joints.
Not only does it feel good, but salt paired with essential oils also has a cosmetic effect. This combination provides firmness and elasticity to the skin, renews and rejuvenates it, fights inflammation, relieves itching and irritation, removes swelling, and prevents the appearance of spider veins.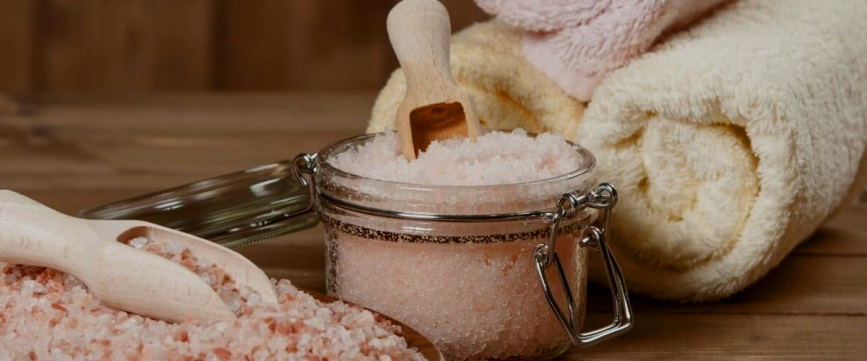 For salt to have a double effect, essential oils are added to it, for example:
Essential oils from damask roses, patchoulis, bergamots, jasmines, geraniums, and ylang-ylang can help you feel better if you are sad or angry. They also help you relax and feel better mentally.
Essential oils of meadow mint, mandarin, thyme, Himalayan cedar, lime, cardamom, camphor, and wintergreen can help you feel more energetic and awake. They can also help reduce pain and swelling.
The essential oils of orange, grapefruit, geranium, black pepper, and ginger can help to reduce cellulite. Orange and grapefruit oils increase the skin's elasticity and help to normalize fat metabolism in tissues. Geranium oil helps to even out the skin's appearance and gives it more elasticity. Ginger oil carries warming energy, helps to remove toxins from the body, and aids in circulation. Black pepper oil has a pronounced lifting effect on the skin.
The essential oils of sandalwood, frankincense, jasmine, patchouli, nutmeg, rosewood, and ginger help to restore the epidermis, soothe sensitive skin, improve its color and texture, eliminate dryness and give the skin a radiant look.
How to use it?
Water should be about 36-38 degrees. For a relaxing effect, dissolve four or five tablespoons of salt and stay in the bath for at least 10 minutes. If you decide to take a course of therapeutic baths, you will need to dissolve 500–1000 g in water and lie in the bath for 10–20 minutes. To strengthen your nails, you need to dissolve two teaspoons of salt in 200 ml of water in a small container, immerse your hands in the solution and periodically massage your nails. The duration of the procedure is at least 10 minutes. Frequency of use: 2 times a week.